Our go-to kit for sleek, glossy locks and leaving frizz far behinds. Detangle hair and unlock shine with the wide Paddle Brush, secure sections with non-slip Styling Clips, and seamlessly straighten with our Smoothing & Straightening Brush—equipped with patent-pending grip pins to hold hair in place for faster styling and easy shine. Kit also includes our Hot Tool Placemat to safely rest and store hot tools.

Collection Includes:
SMOOTHING & STRAIGHTENING BRUSH
Moves like a paddle brush with the straightening power of a flat iron for faster styling, easy volume, and frizz-free shine.
VEGAN BOAR BRISTLE PADDLE BRUSH
Cover ground while you brush for quick detangling and smooth strands with this gentle bristle, wide-paddle brush.
SET OF 4 STYLING CLIPS
Our non-slip clips keep hair in line while you style, dry, and section.
SILICONE HOT TOOL PLACEMAT & STORAGE SLEEVE
Protect surfaces from hot tools with this heat-resistant, non-slip placemat.
Why You'll Love It
SMOOTHING & STRAIGHTENING BRUSH
Fast-heating, ceramic-coated bristles minimize thermal exposure and provide an effortless glide. 96 patent-pending grip pins hold hair in place to detangle and smooth in fewer strokes. Negative ion technology locks in hair's natural moisture for healthy-looking results.
VEGAN BOAR BRISTLE PADDLE BRUSH
Flexible cushion massages scalp and distributes pressure evenly. Anti-static nylon bristles detangle while eliminating frizz. Wide paddle helps evenly distribute natural hair oils to boost shine.
SET OF 4 STYLING CLIPS
Soft-touch design gives a gentle, yet firm hold without crimping hair. Narrow tip for precision sectioning.
SILICONE HOT TOOL PLACEMAT & STORAGE SLEEVE
Textured mat grips to surfaces to safely hold tools in place. Heat-safe silicone protects against temperature settings up to 450℉. Pouch-like design safely stores hot tools on the go.
Styling Tips & Care
Starting with dry hair, detangle and prep locks with the Vegan Boar Bristle Paddle Brush.
Apply a heat protectant all over hair.
Turn on Smoothing & Straightening brush and customize heat setting.
Section hair with non-slip Styling Clips.
Brush under each section from root to tip and repeat until hair is silky smooth.
Turn off Smoothing & Straightening Brush and place on the Hot Tool Placemat to cool.
Customer Reviews
02/04/2022
Mariah n.

United States
Best brush I've owned
I recieved this brush through my ipsy subscription, and it is definitely the best brush I've ever used. Goes through tangled hair with no trouble!
02/03/2022
Heather

United States
Love but major static
I bought this and two other brushes on Ipsy and while I love that it detangles my hair without breakage, it causes MAJOR static electricity.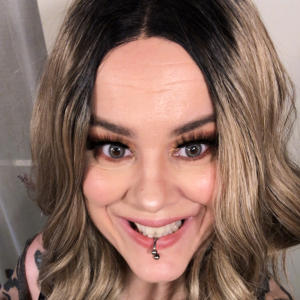 W
01/12/2022
Wendy

United States
Perfect
"I received the product gratis in exchange for a review." This has been perfect for mine & my daughters hair we both have wavy hair and trying to get ready fast I'm the morning has been hard till we started using smooth and straightening brush.
01/04/2022
Austen P.

United States
Great For Longer Hair
I received this product complimentary in exchange for a review. I have thinning/wispy hair that I often bleach + dye platinum blonde to make it appear thicker. This brush definitely helps with taming frizziness/flyaways, however I feel like it would work much better on monger hair (my hair currently is fairly short).
01/03/2022
Emma H.

United States
AMAZING BRUSH
I got one in an Ipsy bag a few months back and I fell in love with how it made my hair soft with just one run down especially since I had just went blonde it works wonders that now I'm buying more for my family and best friend!