Get silky-smooth hair with this heated ceramic brush that straightens, detangles, and de-frizzes without losing volume. Equipped with 96 patent-pending grip pins that hold hair in place for faster styling and straight, glossy strands.
Why You'll Love It
Moves like a paddle brush with the straightening power of a flat iron for faster styling and frizz-free shine.

Fast-heating, ceramic-coated bristles minimize thermal exposure and provide an effortless glide.

96 patent-pending grip pins hold hair in place to detangle and smooth in fewer passes.

Negative ion technology locks in hair's natural moisture for healthy-looking results.

5 temperature settings from 280°F—450°F for flexible styling options.

Professional rotating, no-tangle power cord stays out of the way.

Soft-touch, easy-grip handle for more comfort while styling.
Who It's Best For

Works on all hair types and textures.

Do not use on synthetic hair.
Styling Tips & Care
Always start with dry hair.

Plug in, hold the power button down for 3 seconds until the light flashes.

Press the power button again to customize heat setting.

Allow tool to heat, the light will stop flashing when desired heat setting is achieved.

Apply your favorite heat protecting serum to hair.

Working with sections of dry hair, begin brushing through hair from roots to ends.

Repeat until tangle-free and totally smooth.

To turn off tool, press and hold power button until lights are off.
Customer Reviews
09/21/2022
Emily

United States
Welp, this is the best thing ever...
My hair is naturally wavy, thick strands, and dense. I never straighten it bc it takes 2 hours to blow dry and flat iron, and I... have things to do, I guess? When it's long I always put it up bc the volume and wave get annoying/tickly and flat ironing is WERK that doesn't pay. Wanted to cut it off after my wedding 4 mos ago, but I might leave it now... Pics: I planned to try this product yesterday post-shower after I got it thru Ipsy, but life happened. Let it air dry wavy, slept on it, let it wave all day in the heat. Tried this brush w NO PRODUCT other than the heat protectant in it from last night (no hold, just frizz-proofing)... Y'ALL. I had stick-straight hair in TEN MINUTES instead of 2hrs. It's soft and shiny and my shoulders don't hurt like I was in a street fight. I went from Weird Al to Anne Hathaway with no sectioning (and I didn't even brush that mop out first bc lazy; the extra drag helped, actually. Maybe send one to Weird Al and see what he thinks?) For the Ipsy price I paid, I feel like I owe Complex Culture $$. The only time I've had better results is at the salon, and that's for more than the price here. The weight of my hair was enough tension too, so I wasn't ripping strands out. Girl's game is officially changed. Next up: styling my husband's hair in his sleep...
08/25/2022
Jennifer

United States
The best
I have bought tons of straightening tools and so far this one is the best I've ever used I have hair that's waste long and wavy this brush took care of my long thick hair in literally just fifteen minutes. I love it.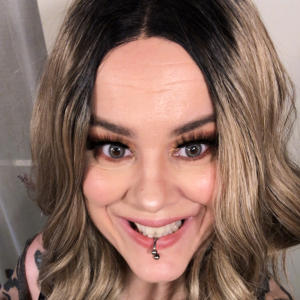 W
01/12/2022
Wendy

United States
Perfect
"I received the product gratis in exchange for a review." This has been perfect for mine & my daughters hair we both have wavy hair and trying to get ready fast I'm the morning has been hard till we started using smooth and straightening brush.
01/04/2022
Austen P.

United States
Great For Longer Hair
I received this product complimentary in exchange for a review. I have thinning/wispy hair that I often bleach + dye platinum blonde to make it appear thicker. This brush definitely helps with taming frizziness/flyaways, however I feel like it would work much better on monger hair (my hair currently is fairly short).
12/21/2021
Mayra

United States
Works so well
I got the Smoothing & Straightening Brush in exchange for a review. At first I was kinda disappointed because I thought it would be a brush with hair dryer, I don't think I've seen any tool like this one so I was confused. Once I understood how this works I was very impressed because it works so well, I have a lot of hair and my hair is thick so my favorite thing about this tool is that I can get a big amount of hair done each time (more than a regular flat iron for example). My hair has some waves and the tool makes it straight with a natural look.